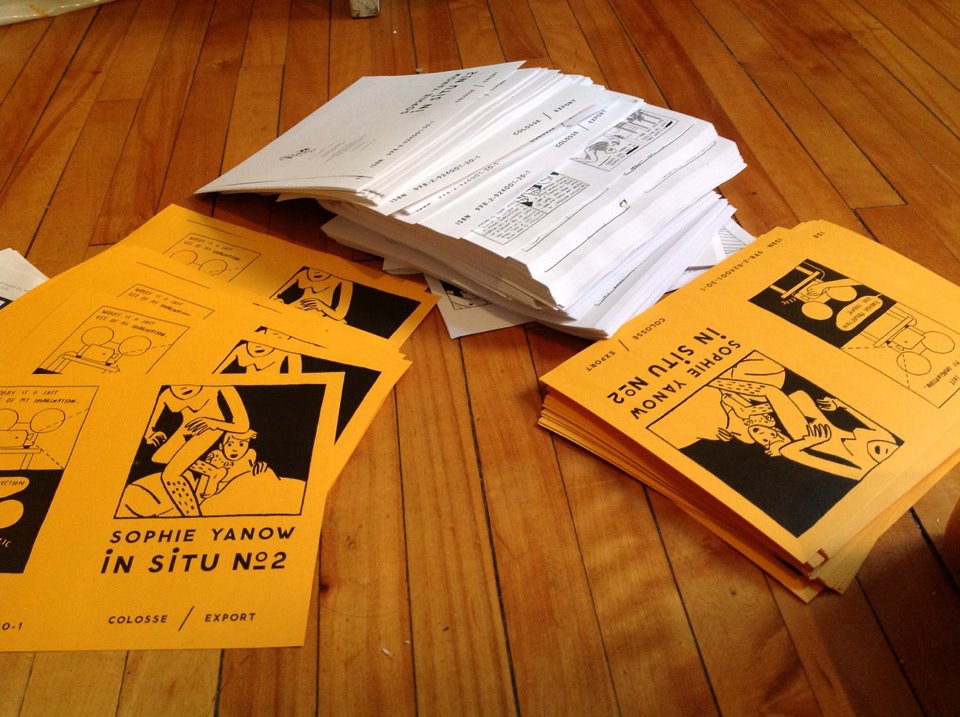 My new zine. Cover nudity! Swearing on the back!
Stapling today. I'll have them in my bag and for sale at MoCCA this weekend, when I'm not slinging books behind the booth for Fantagraphics. Come say hi at the Fanta booth!
Then will also have them for sale at the Colosse booth at TCAF, and at the Anarchist Bookfair in MTL!